From cleanings to sleep apnea treatments, we handle a variety of general dentistry concerns.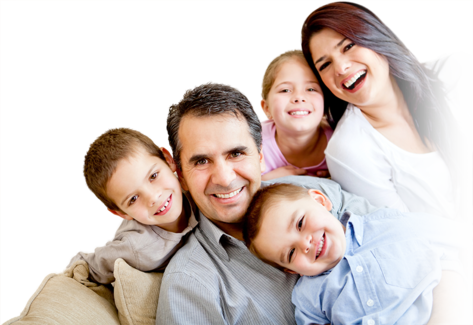 Cleanings and Fillings
When you visit Pruitt & Earp Dentistry, you can depend on cutting-edge hygiene care that is gentle, effective, and customized to your dental needs. Our dental hygienists are trained in the latest procedures and dental technologies to clean your teeth gently and thoroughly.
It is recommended you visit the dentist every 3-6 months for a dental checkup and cleaning.
Fillings are used to treat a cavity, a cracked or broken tooth, or teeth that have been worn down from misuse (nail-biting or grinding). During a filling, the dentist will remove the decayed portion of the tooth with a drill and then "fill" in the area that was removed. The dentist will shape the composite material to the desired result, trim any excess, and polish the final filling.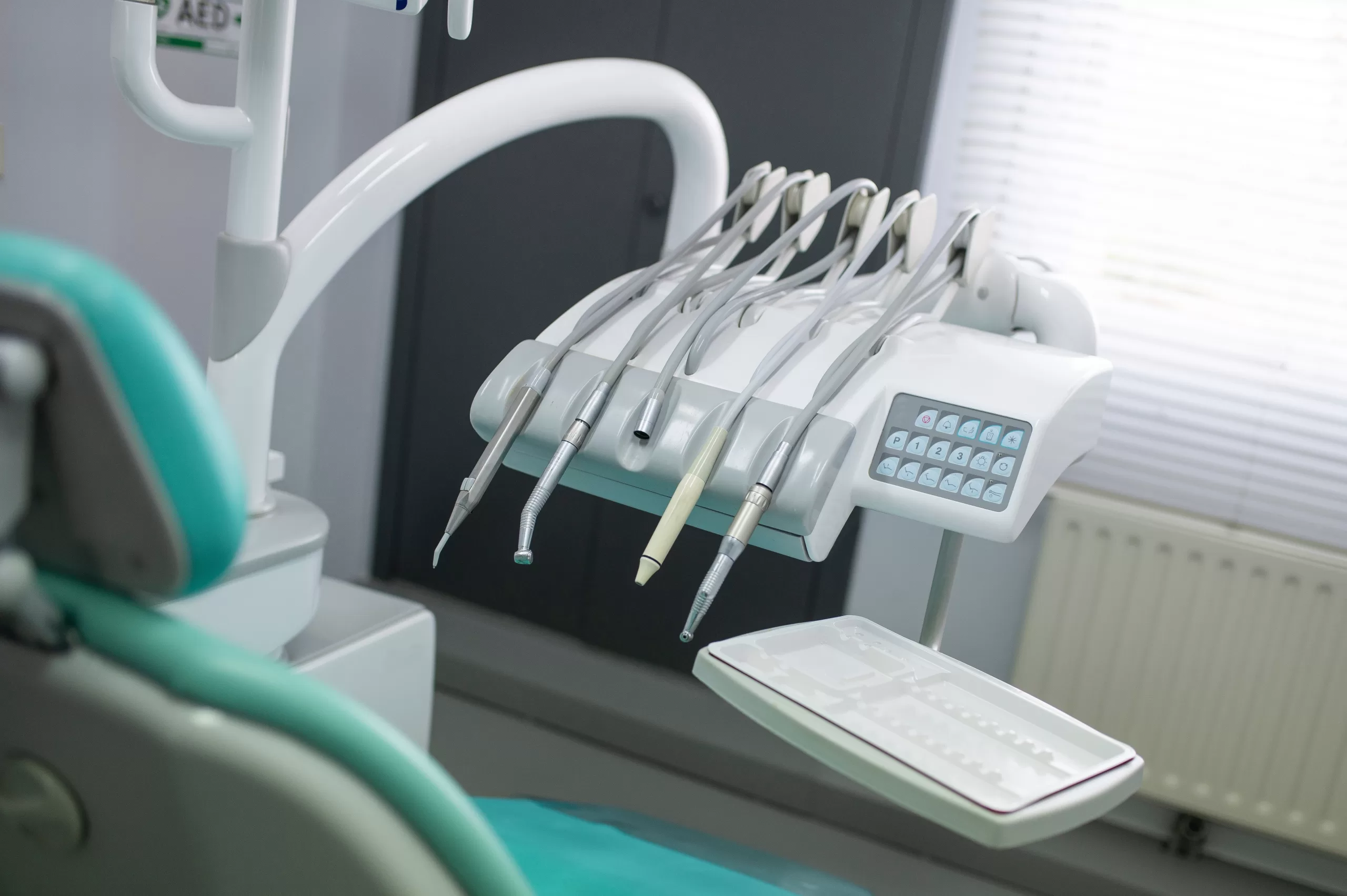 Gum Treatments
Gum diseases, such as gingivitis and periodontitis, are serious infections that, if left untreated, can lead to tooth loss. Periodontal disease is a chronic bacterial infection that affects the gums and bone supporting your teeth. There are many forms of periodontal disease, but the most common include:
Gingivitis
The mildest form of gum disease that causes the gums to become red, swollen, and bleed easily. At this stage, there is usually little to no discomfort. Gingivitis is reversible with professional treatment, followed by good home oral care.
Aggressive Periodontitis
Involves rapid attachment loss, bone destruction, and familial aggregation. This form of periodontitis occurs in patients who are otherwise clinically healthy.
Chronic Periodontitis
Characterized by pocket formation or recession of the gingiva, this is recognized as the most common form of periodontitis. Inflammation within the supporting tissues of the teeth, progressive attachment, and bone loss also occur in this form of the disease. Although it is most prevalent in adults, all ages are susceptible.
Deep Cleaning
Scaling and root planing is a thorough dental cleaning of tooth root surfaces to remove plaque and tartar from the teeth and gums. Combined with daily brushing and flossing, scaling and root planing is effective in treating gingivitis, an early stage of gum disease, as well as periodontal disease.
There is often a need for deep cleanings when a patient has not had regular professional cleaning appointments every six months. Follow-up visits may be necessary to confirm a patient's gums and teeth are getting healthier after treatment.
Wisdom Teeth Removal in Greenville NC
The third molars, referred to as "wisdom teeth", are often the last teeth to come in. Because they are last, there is typically little to no room left in the mouth for them. They sometimes come in partially, which can cause misalignment and overcrowding of existing teeth. Some people lack one or more wisdom teeth or never get them at all.
We take 3D computer images to determine how the teeth are erupting, if at all. The ideal age for wisdom teeth extractions is between 19-30 years old. Wisdom teeth should be removed as soon as possible because healing can take much longer as an adult. If you feel pain from your wisdom teeth or believe you may need wisdom tooth removal in Greenville, NC, call our office to schedule a visit so we can determine the best plan of action.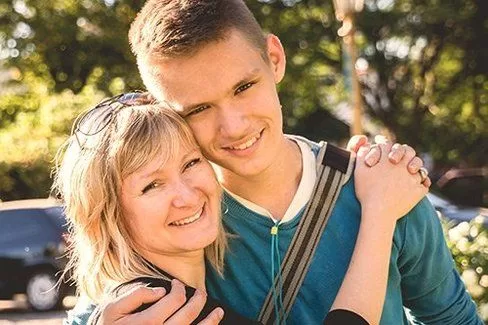 Sports Mouth Guards
Dental injuries are the most frequent orofacial injuries from sports activities. In addition to injuries to the teeth, which can result in the need for endodontic treatment or tooth loss, an impact to the base of the skull through a vertical blow to the chin can lead to concussions.
Properly fabricated, custom-fit mouthguards reduce the incidence of concussion, as well as dental and jaw injuries. Properly fitted mouthguards cover and protect all teeth – especially the posterior teeth – with a thicker end to diffuse impact to the jaw.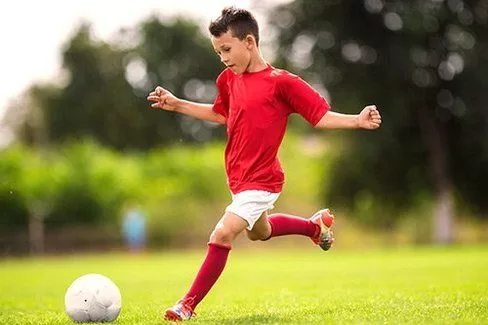 Laser Ulcer Treatment
Oral irritants such as ulcers, canker sores, and cold sores can be effectively treated using laser therapy. The treatment, which takes just a few minutes, is comfortable and simple.
Laser therapy works by delivering energy in the form of light, and the laser acts as a cutting instrument, or vaporizer, of tissue. In ulcer treatment, the laser has the ability to disinfect the sore, hasten healing, reduce inflammation, and reduce pain.
The majority of patients receiving laser treatments feel an immediate reduction in pain, followed by a speedier healing period. If you have an ulcer, canker sore, or cold sore and are thinking of laser ulcer treatment, call or visit us today to schedule a consultation.
Sleep Apnea Treatments
Sleep apnea is a common sleep disorder that affects approximately 18 million adults in America. It is characterized by episodes of little or no breathing during sleep that can occur up to hundreds of times per night.
Although the constant snoring is often annoying to partners sharing a bed, sleep apnea can lead to potentially life-threatening health problems. The constant lack of oxygen throughout the night can lead to excessive fatigue, depression, high blood pressure, obesity, diabetes, heart disease, and a shortened lifespan.
Obstructive sleep apnea is caused by the slackening and improper positioning of the tongue and soft tissues in the throat. Because the airway is partially blocked, the body has difficulty taking in a sufficient amount of oxygen as the patient sleeps. With a customized oral appliance that you wear at night, our doctors can help you get the truly restful, rejuvenating sleep you want and need.
WHY CHOOSE OUR DENTISTRY OFFICE?
Experience Exceptional Care and Transformative Results
One-Stop Shop
Our dentistry offices offer a variety of general, restorative, and cosmetic procedures to meet our patient's needs. We rarely have to refer patients out because of our dentists' breadth of knowledge.
Competitive Pricing
Our office offers top quality dental services at competitive prices. We also accept most insurance providers and monthly financing for patients who don't have insurance or who's procedure is not covered.
Knowledgeable Staff
Having three dentists on our team means having a staff knowledgeable on various specialties. All of our dentists are highly trained and take continuing education courses to stay up-to-date on the latest dental trends.
WHAT OUR CUSTOMERS HAVE TO SAY
See What Our Satisfied Patients Are Saying About Us
Jennifer D
11. July, 2023.
I had a root canal today and Dr. Earp and his team did an amazing job! Dr. Earp was patient and gentle. After all the horrible stories I have heard about a root canal, it was really easy peasy!
Matthew S
11. July, 2023.
Professionally trained & competent staff. Well organized & with great attitudes. Latest technology & efficiently handled my severe dental issues with grace & ease. Dr. Ryan Pruitt is certainly one of the best, if not the best that I've had to help me with procedures & options and then to triage my appointments for the best way through the maze of issues facing my dental needs. Hat's off to Pruitt Denistry-come out & experience the difference.
Everyone is always the sweetest! From the desk staff, to hygienists to the dentist! Always a good experience! My daughter and I always go at the same time for our cleanings and I know she's in good hands. When you have a child that says she loves going to the dentist... well they must be doing something right!
I have been a patient of Dr. Earp's since the beginning on Charles Street. What a wonderful Dentist. Professional and really nice, down to earth. I recommend him to anyone who is looking for a Dentist, who will get the job done and correctly. His staff is amazing, super friendly and willing to answer any question I have. Karen is so friendly, she's been working on me with Dr. Earp since the beginning close to 20 years soon. The best people who always make me feel and look good. As my many issues with my teeth, I feel more confident when I smile. I have lots of work to go, I am confident in Dr. Earp and his staff.
I have spent lots of time in the dental chair since I was a kid, and Pruitt & Earp Dentistry has by far been the best care I have ever experienced. Dr. Kline is a Rockstar! Run, don't walk, to Pruitt & Earp Dentistry for all your dental health needs!
I always have a great experience at Pruitt & Earp Dentistry. This was my son's first dentist appointment and he was understandably nervous beforehand, however the atmosphere and professionalism of the staff made all the difference. I always appreciate the service provided by PruittEarpDentistry!
Always a great experience from the moment you walk in the door. The front office staff are very welcoming. We love our dental hygienists. Each of the dentists are great too. They are gentle, yet very thorough. They make suggestions of work you need jowls and possible work needed in the future, but they are never pushy. This is.the best dental office I've ever been to!
Dr. Pruitt is the best! I called this morning for a fractured tooth and he got me in the same day and completely fixed my problem without making me come back another day. So convenient! His professionalism, excellent patient-rapport, and compassion made "going to the dentist" for a problem a very pleasant experience. He will have my family's business, for sure.
First off, nobody loves going to the dentist. It's one of those things that just doesn't bring happiness. However, the staff is incredibly kind and Mrs T is the absolute best dental hygienist! She makes me want come back just to be in her presence. She impacts my day in such an incredible way and I am so thankful I have her!
Emma was so nice and informative while doing my cleaning today. She really cares about her work and educates her patients esp. when it comes to gum disease. I'm looking forward to my next visit in December.
I found Dr, Earps staff, friendly, courteousness and efficient. The office was immaculate and their COVID precautions exemplary and should be adapted by other medical practices. All in all I would highly recommend the entire practice and staff.
My visit today was better than I expected!! I had a tooth that needed to be extended!!! .... No pain at all everyone was so friendly. I had a very good experience. I most definitely will be returning for our future dental needs as well as my family!!
Kaitlyn did a wonderful job today cleaning my teeth! She always makes me feel comfortable and cared for! The entire staff is friendly and welcoming
My hygienist was very personable and very informative. My cleaning was thorough and painless. I really appreciate Pruitt Pruitt & Earp Dentistry!
They were so so nice the nurse was phenomenal! The dentist did hurt me at all. He talked with me the whole time he was working on my tooth!!!! They both made me feel so comfortable because the dentist is not my favorite, but those two made me feel like they really cared about me and that meant a lot to me!!!! I would tell all my friends that's the place you want to go, if you have any problems with your teeth!!!!! Thank you
The staff and dentists are always professional. The office is always clean. I feel very comfortable with them taking care of my teeth. Thank you. You guys rock!!
JC is the best dentist hygienist I had X-ray technician was very helpful had my crown completed also with my cleaning! Awesome staff! Dr. Earp is always great.
Tonyetta B
11. July, 2023.
I had fillings done today and the staff were really kind and professional. The dentist explained everything that he was doing and made me feel comfortable. I would, definitely, recommend Pruitt & Earp Dentistry.
Been going to Pruitt & Earp Dentistry for 5 years. I've always had excellent service and care. I met Dr Pruitt today and didn't even know that he gave me a needle, very gentle procedure. The office staff and especially the dental assistants are amazing. They are personal, warm and welcoming. I would highly recommend this dentistry to anyone.
Great Vista at Pruitt & Earp Dentistry. Staff is great Dr. Wagner awsome at her job. Made sure everything was perfect before it was finished. Her assistant Karen did great. Kelly was good with with helping. And my hygienist even came over to say hey. Love Emily as hygienist she cares as well.
Brianna M
11. July, 2023.
I came here recently to get a consultation to see what will be needed to restore my smile. The whole staff was super friendly and very welcoming and professional. I will definitely be coming back and would recommend anyone to visit this place in the Greenville area!
COMPLETE LIST OF SERVICES
Experience Complete Dental Care with Us