Dr. Ryan T Pruitt, DMD
Pruitt & Earp Dentistry is led by Dr. Ryan Pruitt. Dr. Pruitt is a North Carolina native and grew up in Pinnacle, NC where he was raised on a small farm. Here he learned the value of hard work and strong Christian family values. He was the first person in his family to go to college and received his education by attending Clemson University where he received his Bachelors of Science degree in Biochemistry. After undergrad, he attended the East Carolina School of Dental Medicine for graduate school.
He started off his dental career at Pruitt & Earp Dentistry in 2016. While at Pruitt & Earp Dentistry, he met his wife "Brittany Stone Pruitt" from Middlesex, NC. Dr. Pruitt and his wife have been blessed with three wonderful children: Solomon, Shiloh, and Shepard. They later migrated to Wilson, NC so that he and his wife could be close to his wife's family to have help while raising their children.
Since dental school Dr. Pruitt has built upon his education by attending implant courses with Implant Direct, the Shakin Implant Institute, and Spear Education. He has had extensive hands-on experience with cosmetic dentistry, placing hundreds of implants, crowns, and full mouth rehabilitation. While in Rocky Mount, he gained lots of experience with complicated wisdom teeth extractions and oral surgery procedures with the late Dr. Jim Harrold. He is a certified Invisalign provider and provides our patients with clear braces. Dr. Pruitt is a current member of the American Dental Association and the North Carolina Dental Society. He remains current with continuing education programs so that he can provide all of his patients with the highest standards of care.
During his spare time, he enjoys spending time with his family, going to church, gardening, and being in the great outdoors.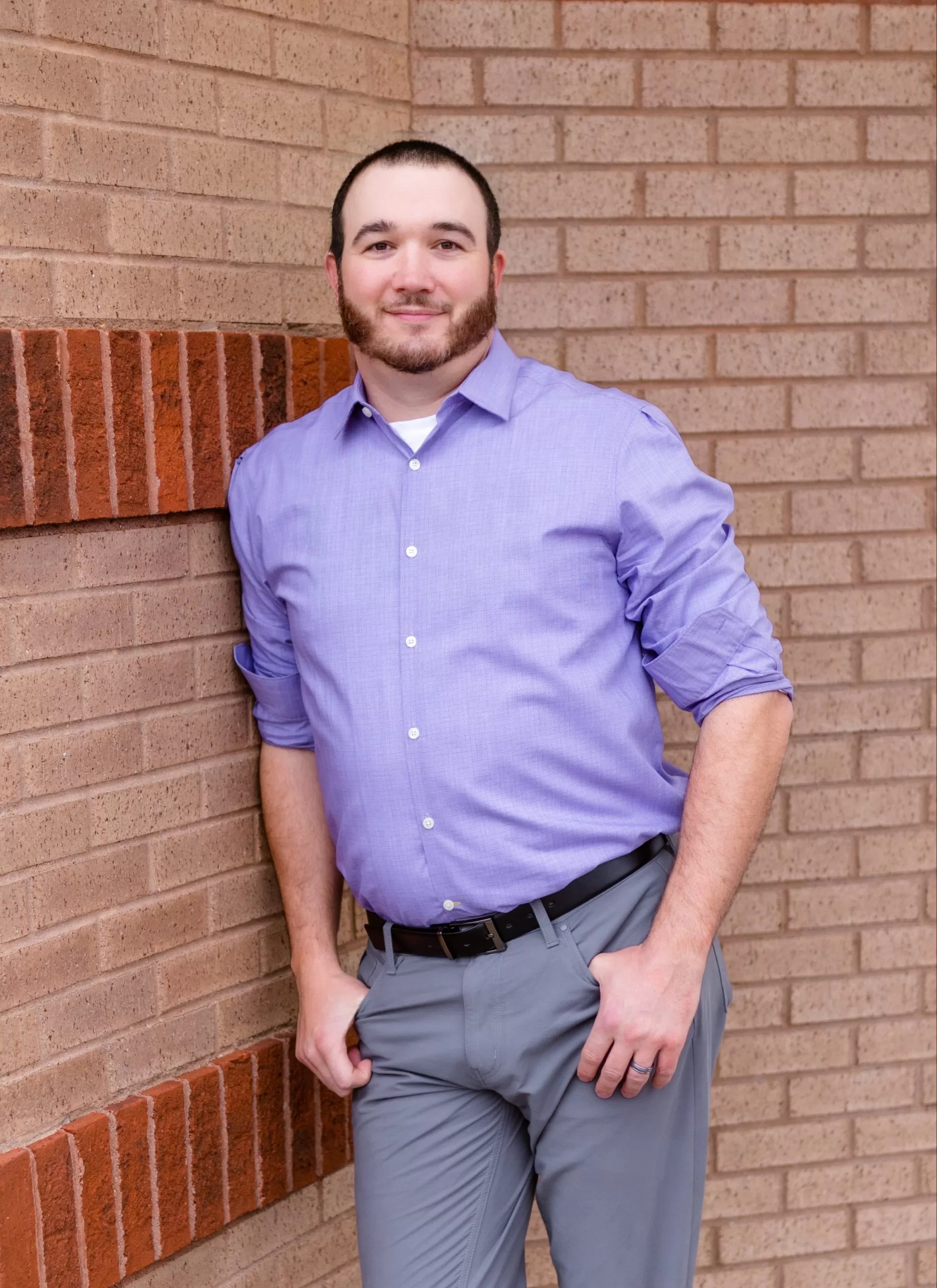 Dr. Johnathan Earp, DDS
Dr. Earp served five and a half years in The United States Navy, where he performed his duties within the submarine engineering departments of both the USS Key West (SSN-722) and the USS Cincinnati (SSN-693). Both assignments involved the complex operation and maintenance of the nuclear reactor and propulsion plants.
In 1994, Dr. Earp, (then Petty Officer Earp) was awarded The Navy and Marine Corps Achievement Medal for his efforts as the Assistant Quality Assurance Officer during the shipyard nuclear defueling and decommissioning of the USS Cincinnati. He was honorably discharged from active duty in August of 1995.
Dr. Earp then went on to attend North Carolina State University in Raleigh where he completed dual majors in chemistry and biochemistry. He went on to complete his professional training at the University of North Carolina School of Dentistry where he was awarded the UNC Board of Governors' Scholarship.
Having completed extensive dental implant training early in his career under the tutelage of Dr. Urs Belser and completing the Straumann Dental Implant symposiums, Dr. Earp became very passionate about the concepts and clinical practice for placing dental implants. Dr. Earp is a member of the International College of Implantologists, (ICOI) and the International Team For Implantology, (III). He also has studied extensively and placed numerous dental implants in the complete reconstruction of both upper and lower arches. The team at Pruitt & Earp Dentistry offers multidisciplinary approaches to creating new smiles, from tissue grafting (bone and gum) to ridge augmentation to accommodate implant placement and restoration.
Dr. Earp is married to Kinston native Christian Cherry and they have two sons, John Perkins and Ashby.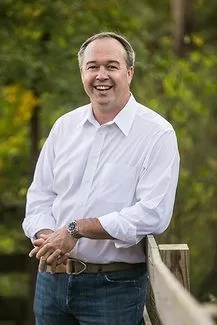 Dr. Peri Ange Wagner, DMD
Dr. Peri Ange Wagner is originally from Jamesville, NC. She graduated Magna Cum Laude from East Carolina University with a Bachelor of Science degree in Chemistry followed by a Doctor of Dental Medicine degree from East Carolina University School of Dental Medicine. Dr. Wagner is a member of the American Dental Association and North Carolina Dental Society. She is committed to maintaining peak levels of continuing education and pledges to be a lifelong student. Dr. Wagner enjoys serving in her church and community. Dr. Wagner and her husband, Ryan, reside in Washington, NC and have a 6-year-old red lab named Sadie. Dr. Wagner and her family enjoy being outside on the water or at the beach. They enjoy cheering on the Pirates and spending time with family.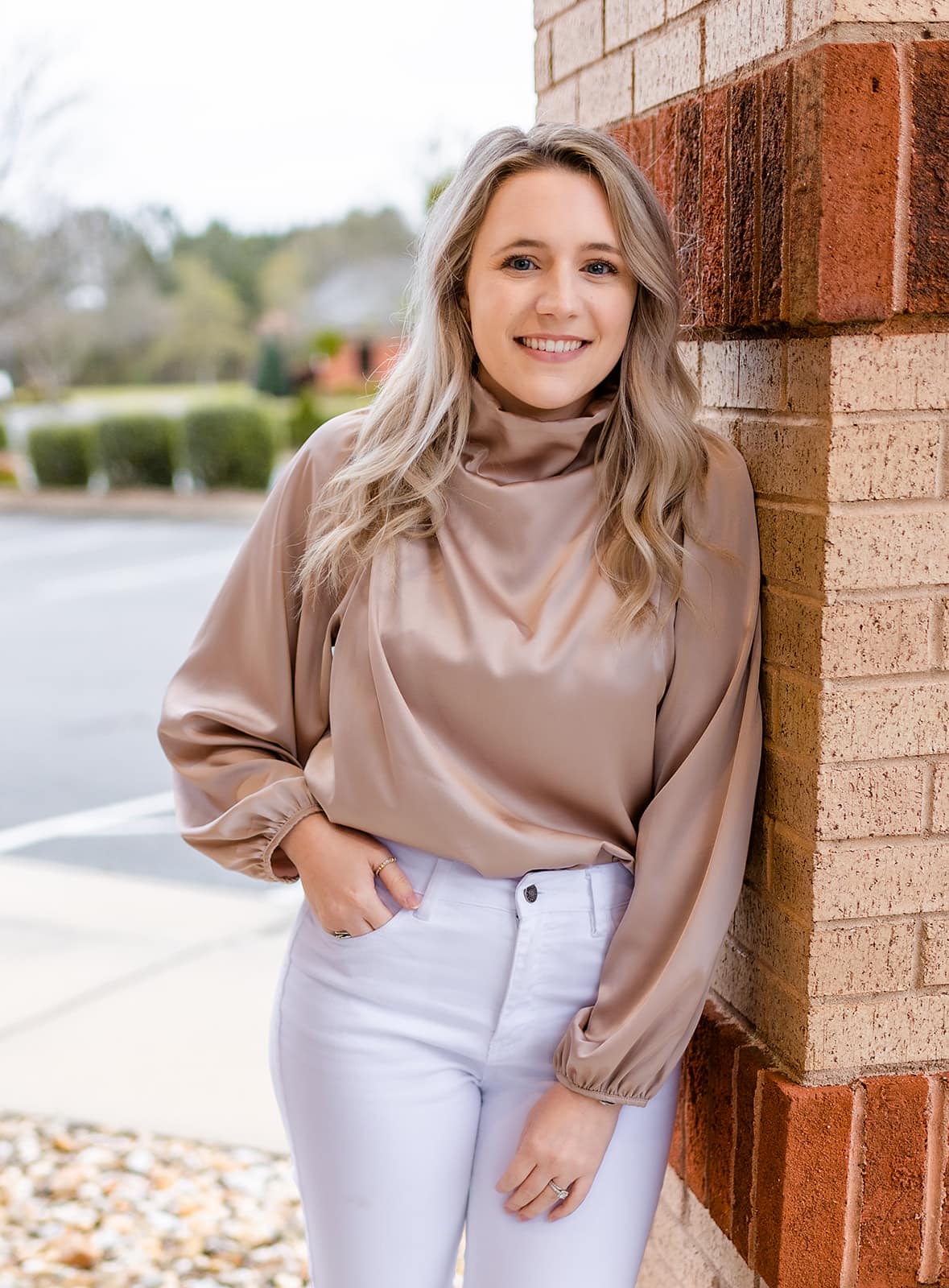 Dr. Klein, DMD
Dr. Klein is a West Michigan native. He earned his bachelor's degree from the University of Michigan in 1988 and went on to receive his Doctor of Dental Surgery from the University of Michigan Dental School in 1993. There he graduated amongst the top in his class and was invited to become a member of Omicron Kappa Upsilon dental honor society. Dr. Klein practiced dentistry in the Grand Rapids, Michigan area until he moved his family to the much warmer climate of Wilson, NC in 2010. There he is a member of the First Presbyterian Church where he has taught Sunday school, and served as Deacon. Dr. Klein enjoys being a dentist because he likes to spend time with patients, Improve their smiles and make their time at the dentist as comfortable as possible. Dr. Klein continues to educate himself in the dental field to stay abreast of the latest advances in dental care. Outside the office, Dr. Klein and his wife Laura are empty nesters having raised two boys.In his free time, Dr. Klein enjoys spending time with his family, golfing, fishing and home improvement.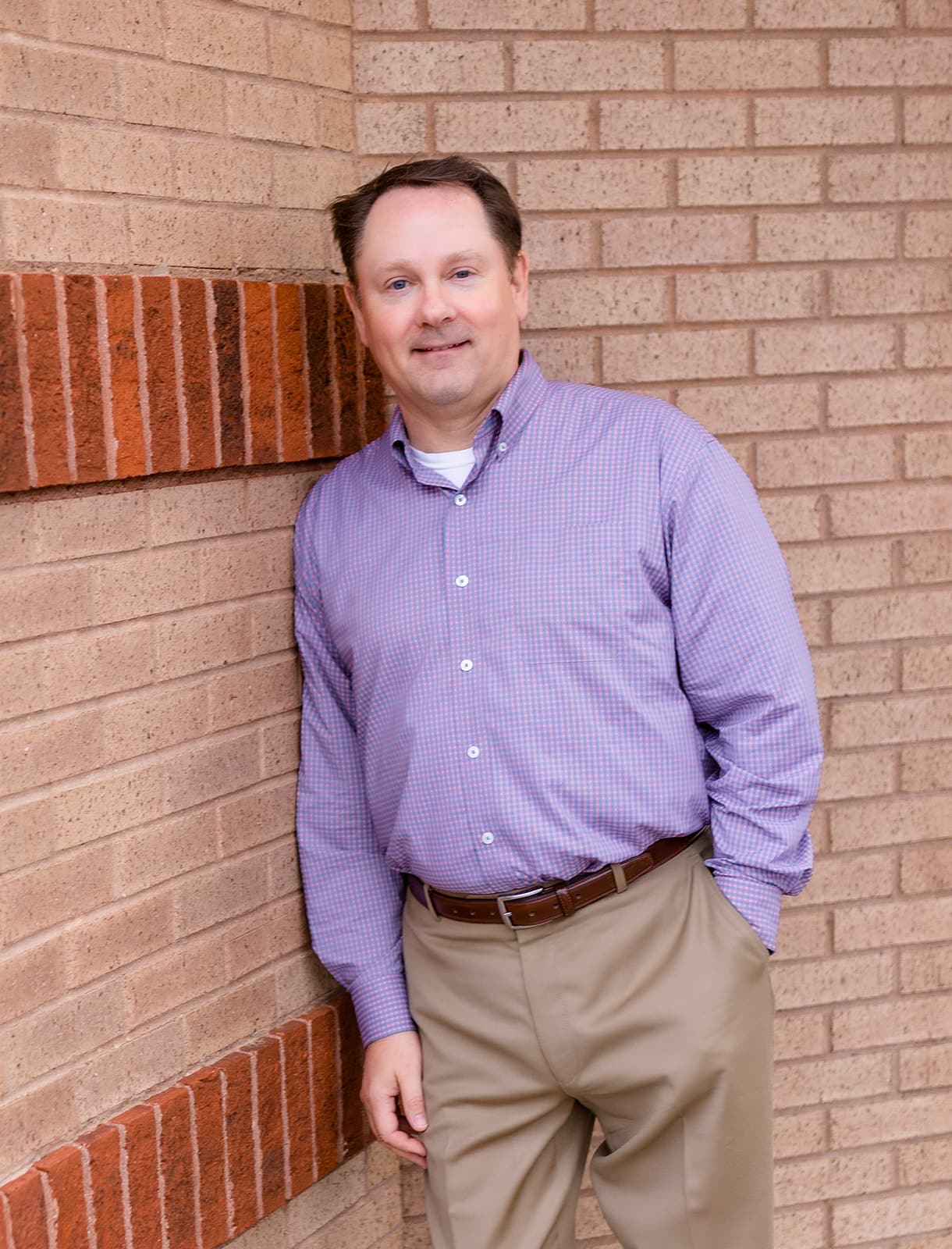 Karen, Dental Assistant
Karen has been in dentistry since 1984, when she graduated with her DAI from the Lyons Institute in New Jersey. She has been working with Pruitt & Earp Dentistry since 2006, after working for the Greenville Dental Clinic for several years. Karen enjoys working with our great patients because of the pride she takes in helping others with treatment, as well as assisting and comforting anxious patients. Karen enjoys cooking, baking, and spending time with her daughter and granddaughter in Wilmington.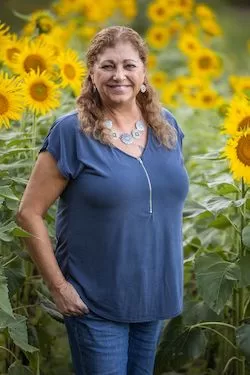 Adel, Dental Assistant
Adel has been working in dentistry since 2007 and joined the Pruitt & Earp Dentistry team in 2013. She brings a lot of experience and is able to communicate with patients in both English and Spanish. She enjoys working with patients in orthodontics as well as crown and bridge procedures. Adel enjoys spending her free time with her husband and three kids.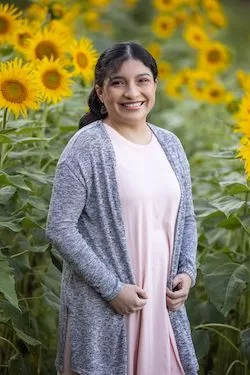 Latisha, Treatment Coordinator
Latisha is a native of Washington, NC. She graduated from Martin Community College in 2013 as a dental assistant and later that year became a part of the Pruitt & Earp Dentistry family. Latisha truly enjoys working with all of her patients and all aspects of dentistry. When she is not bringing smiles to the patients and staff at Pruitt & Earp Dentistry, she enjoys spending time with her husband and four children. She is also a very active member of her church.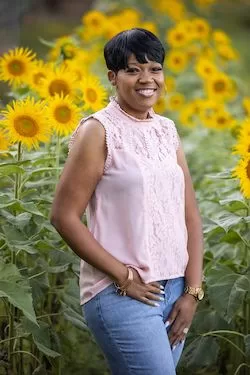 Kelly, Dental Assistant
Kelly started her dental career in 2000 as a Certified Dental Assistant working in community health. She grew up in Trenton, NC and moved to Greenville in 2016. Kelly began working with Pruitt & Earp Dentistry in 2018, where she looks forward to staying for a very long time. She especially enjoys working with children and patients who feel uneasy in the dental chair. Kelly always has a positive attitude and you will never see her without a smile on her face. She enjoys outdoor activities and is also a proud fur baby mother of two.
Hollie, Dental Assistant
Hollie is a native of Roper, NC and currently resides in Pantego, NC with her husband Bradley. She graduated from Martin Community College in 2012 as a Dental Assistant II and became a member of the Pruitt & Earp Dentistry family later that year. She began full time at our Greenville office and currently works primarily in the Plymouth office. She enjoys all aspects of her role at Pruitt & Earp Dentistry. On summer weekends, you can find her and her husband boating or at the beach with family and friends.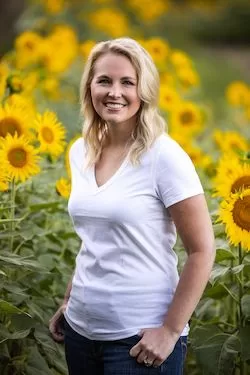 Rhonda, Plymouth Office Manager
Rhonda went to Wayne Community College in Goldsboro and has been a dental assistant for 24 years. She has been a part of Pruitt & Earp Dentistry since 2013. She works primarily in the Plymouth office and love being involved with patient care. Rhonda resides in Williamston with her husband Jim and daughter Allie. They enjoy the outdoors, ball games and family time.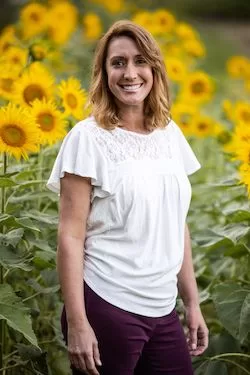 Caroline, Dental Assistant
Caroline is a native of Blounts Creek, NC. After graduating from Martin Community College in 2020 as a Dental Assistant II, she joined the Pruitt & Earp Dentistry Team. She enjoys her part in helping patients find their confident smile. In her spare time, Caroline can be found on the water with family and friends, whether it's the Pamlico River or the ocean.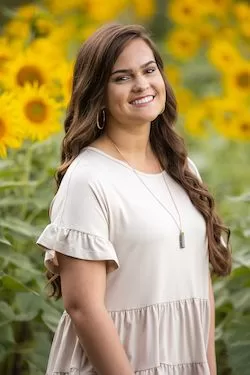 Kaitlyn, Dental Hygienist
Kaitlyn began her dental hygiene career in 2018 after graduating from Wayne Community College. She was a long-time patient of our office and joined our team as a hygienist in early 2021. She currently resides in Winterville, NC with her wonderful husband, Joe, their one-year-old son, Judah, and their 3 dogs. She truly enjoys bringing her patient's smiles back to full health and loves to get to know and develop a relationship with every person who comes to her chair.
Emily, Dental Hygienist
Emily grew up in Ayden, NC and currently resides in Farmville, NC with her husband. She graduated from UNC-Chapel Hill in 2010 with a Bachelor of Science degree in Dental Hygiene. Emily first started with the Pruitt & Earp Dentistry team in 2009, working for a short summer as a Dental Assistant and helping with our transition from our old office on Charles Blvd to Emerald Place location. She returned as a Dental Hygienist after graduating in 2010 and stayed with us until she moved to Fayetteville, NC in 2012. Emily happily came back to Pitt County and Pruitt & Earp Dentistry in 2015. She loves seeing patients of all ages and genuinely enjoys being able to serve our community. In her spare time, Emily enjoys spending time with her many nieces and nephews, crafting, volunteering in the kids' ministry at her church, and event coordinating for her friends.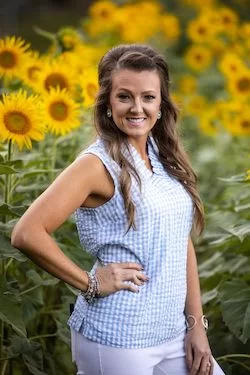 Brittney, Insurance Coordinator
Brittney grew up in Lumberton NC and now resides in Ayden NC with her fiancé Noah, daughter Adalyn and their dog Rocket. She became a member of Pruitt & Earp Dentistry September 2020. Her work involves assisting patients at check out and handling their treatment plans. She greatly enjoys helping others and the face-to-face interaction she gets to have with patients. When she is not at work, she spends most of her time with family, enjoys walks with her family and traveling.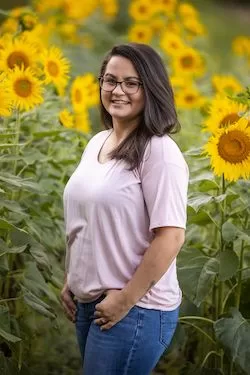 Diana, Dental Hygienist
Diana graduated from Wayne Community College in 1997 with a degree in Dental Hygiene. She joined Pruitt & Earp Dentistry in 2020 with over 20 years of experience. She has been married to her husband Jack for 23 years and they have a son and a daughter. When she isn't working, Diana enjoys spending time with her family and traveling.
Temetra, Dental Hygienist
Born and raised in Williamston, NC and currently resides in Greenville, NC. Graduated from Martin Community College in 2006 with a diploma as a Dental Assistant. In 2010 I decided to further my education to become a Registered Dental Hygienist at Halifax Community College and received my Associate's Degree. In 2012. I started at Pruitt & Earp Dentistry in 2021 with over 14 years of experience in the dental field. During my leisure time, I enjoy hanging out with my family, exercising and most importantly, building a closer relationship with God.
WHY CHOOSE OUR DENTISTRY OFFICE?
Experience Exceptional Care and Transformative Results
One-Stop Shop
Our dentistry offices offer a variety of general, restorative, and cosmetic procedures to meet our patient's needs. We rarely have to refer patients out because of our dentists' breadth of knowledge.
Competitive Pricing
Our office offers top quality dental services at competitive prices. We also accept most insurance providers and monthly financing for patients who don't have insurance or who's procedure is not covered.
Knowledgeable Staff
Having three dentists on our team means having a staff knowledgeable on various specialties. All of our dentists are highly trained and take continuing education courses to stay up-to-date on the latest dental trends.
WHAT OUR CUSTOMERS HAVE TO SAY
See What Our Satisfied Patients Are Saying About Us
Matthew S
11. July, 2023.
Professionally trained & competent staff. Well organized & with great attitudes. Latest technology & efficiently handled my severe dental issues with grace & ease. Dr. Ryan Pruitt is certainly one of the best, if not the best that I've had to help me with procedures & options and then to triage my appointments for the best way through the maze of issues facing my dental needs. Hat's off to Pruitt Denistry-come out & experience the difference.
I found Dr, Earps staff, friendly, courteousness and efficient. The office was immaculate and their COVID precautions exemplary and should be adapted by other medical practices. All in all I would highly recommend the entire practice and staff.
Brianna M
11. July, 2023.
I came here recently to get a consultation to see what will be needed to restore my smile. The whole staff was super friendly and very welcoming and professional. I will definitely be coming back and would recommend anyone to visit this place in the Greenville area!
Everyone is always the sweetest! From the desk staff, to hygienists to the dentist! Always a good experience! My daughter and I always go at the same time for our cleanings and I know she's in good hands. When you have a child that says she loves going to the dentist... well they must be doing something right!
Tonyetta B
11. July, 2023.
I had fillings done today and the staff were really kind and professional. The dentist explained everything that he was doing and made me feel comfortable. I would, definitely, recommend Pruitt & Earp Dentistry.
I have spent lots of time in the dental chair since I was a kid, and Pruitt & Earp Dentistry has by far been the best care I have ever experienced. Dr. Kline is a Rockstar! Run, don't walk, to Pruitt & Earp Dentistry for all your dental health needs!
JC is the best dentist hygienist I had X-ray technician was very helpful had my crown completed also with my cleaning! Awesome staff! Dr. Earp is always great.
The staff and dentists are always professional. The office is always clean. I feel very comfortable with them taking care of my teeth. Thank you. You guys rock!!
My visit today was better than I expected!! I had a tooth that needed to be extended!!! .... No pain at all everyone was so friendly. I had a very good experience. I most definitely will be returning for our future dental needs as well as my family!!
Great Vista at Pruitt & Earp Dentistry. Staff is great Dr. Wagner awsome at her job. Made sure everything was perfect before it was finished. Her assistant Karen did great. Kelly was good with with helping. And my hygienist even came over to say hey. Love Emily as hygienist she cares as well.
Been going to Pruitt & Earp Dentistry for 5 years. I've always had excellent service and care. I met Dr Pruitt today and didn't even know that he gave me a needle, very gentle procedure. The office staff and especially the dental assistants are amazing. They are personal, warm and welcoming. I would highly recommend this dentistry to anyone.
Always a great experience from the moment you walk in the door. The front office staff are very welcoming. We love our dental hygienists. Each of the dentists are great too. They are gentle, yet very thorough. They make suggestions of work you need jowls and possible work needed in the future, but they are never pushy. This is.the best dental office I've ever been to!
I have been a patient of Dr. Earp's since the beginning on Charles Street. What a wonderful Dentist. Professional and really nice, down to earth. I recommend him to anyone who is looking for a Dentist, who will get the job done and correctly. His staff is amazing, super friendly and willing to answer any question I have. Karen is so friendly, she's been working on me with Dr. Earp since the beginning close to 20 years soon. The best people who always make me feel and look good. As my many issues with my teeth, I feel more confident when I smile. I have lots of work to go, I am confident in Dr. Earp and his staff.
I always have a great experience at Pruitt & Earp Dentistry. This was my son's first dentist appointment and he was understandably nervous beforehand, however the atmosphere and professionalism of the staff made all the difference. I always appreciate the service provided by PruittEarpDentistry!
Emma was so nice and informative while doing my cleaning today. She really cares about her work and educates her patients esp. when it comes to gum disease. I'm looking forward to my next visit in December.
Dr. Pruitt is the best! I called this morning for a fractured tooth and he got me in the same day and completely fixed my problem without making me come back another day. So convenient! His professionalism, excellent patient-rapport, and compassion made "going to the dentist" for a problem a very pleasant experience. He will have my family's business, for sure.
Jennifer D
11. July, 2023.
I had a root canal today and Dr. Earp and his team did an amazing job! Dr. Earp was patient and gentle. After all the horrible stories I have heard about a root canal, it was really easy peasy!
They were so so nice the nurse was phenomenal! The dentist did hurt me at all. He talked with me the whole time he was working on my tooth!!!! They both made me feel so comfortable because the dentist is not my favorite, but those two made me feel like they really cared about me and that meant a lot to me!!!! I would tell all my friends that's the place you want to go, if you have any problems with your teeth!!!!! Thank you
First off, nobody loves going to the dentist. It's one of those things that just doesn't bring happiness. However, the staff is incredibly kind and Mrs T is the absolute best dental hygienist! She makes me want come back just to be in her presence. She impacts my day in such an incredible way and I am so thankful I have her!
Kaitlyn did a wonderful job today cleaning my teeth! She always makes me feel comfortable and cared for! The entire staff is friendly and welcoming
My hygienist was very personable and very informative. My cleaning was thorough and painless. I really appreciate Pruitt Pruitt & Earp Dentistry!
COMPLETE LIST OF SERVICES
Experience Complete Dental Care with Us